點擊圖片放大
三重茶樹洗髮露, 8.5 fl oz (251 mL) 酒瓶
我們的價格:
MOP P 56.67
(22 折扣)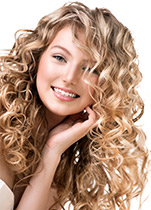 - Increases scalp circulation for a refreshed renewed feel
- Strengthens hair with a three-organic-oil-blend to stimulate, condition, & clarify
- Alleviates dry, flaking scalp with organic tea tree botanicals
- Lauryl and laureth sulfate-free
Tea Tree Triple Threat™ Invigorating Shampoo
Shampoo should clean hair. Really good shampoo should make you tingle from head to toe. With Tea Tree Triple Threat™ Shampoo, invigorating ingredients wash in rejuvenation while washing away the previous day. You're left with something rich, something clean. Something incredibly stimulating... for hair and mind. Think about it.
This tea tree oil shampoo contains 100% vegetarian ingredients and has been through absolutely no animal testing. We do not add parabens, lauryl or laureth sulfate, or dyes to this product.