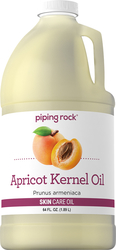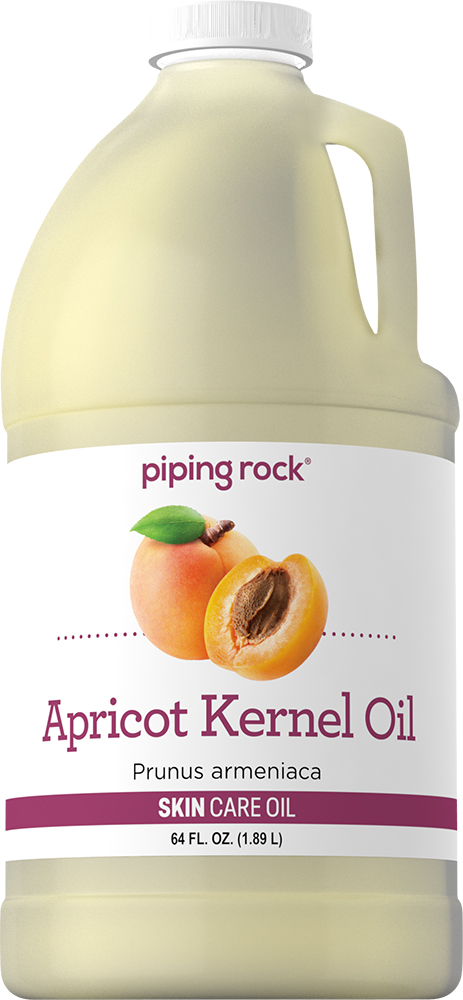 點擊圖片放大
杏仁油 , 64 fl oz (1.89 L) 酒瓶
我們的價格:
MOP P 186.38
(25 折扣)
What is Apricot Kernel Oil?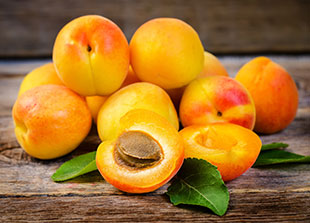 Originating in the mountainous country of Armenia, the apricot tree bears the bright yellow-orange fruits of the same name. These fleshy drupes are popular treats throughout the world, bearing a sweet-tart flavor that makes apricots particularly beloved when dried. The kernel can be found within its large, hard shells and is the source of Piping Rock's own skin moisturizing Apricot Seed Oil!
What does Apricot Kernel Oil do?
Expeller-pressed from apricot kernels, this rejuvenating oil soaks your skin in luxurious moisture, supporting its natural softness and promoting a healthy glow! This hexane-free apricot oil can even be combined with your favorite essential oils to create your very own unique massage oil, delivering the desired aromatherapeutic properties of the oils. Apricot kernel oil can also help to hydrate dull, dry locks when massaged into the ends of your hair!
How do I get started?
For soft, moisturized skin, apply a few drops of Piping Rock's Apricot Kernel Oil to the desired area and gently massage into the skin until absorbed. For luscious locks, place a few drops of oil into the palm of your hand and work into the ends of your hair. This non-greasy oil is suitable to use beneath sunscreen and make-up.
Piping Rock's Promise:
We proudly offer you everything you need for an advanced, daily Aromatherapy regiment at the lowest cost in the industry! From Essential Oils to Carrier Oils, Diffusers to Blending Bottles, Beeswax, Books & more, we have you covered. With over 100 Essential Oils to choose from, you can create your own homemade scents and beauty products. Enjoy various blends & Essential Oils Sprays or experience our revitalizing, botanical Massage Oils!
About Piping Rock's Quality:
You've found your One-Stop-Shop for Aromatherapy products at Piping Rock. Our Essentials Oils are crafted in our own "GMP Certified" manufacturing facilities. We verify Piping Rock products with third-party, FDA-registered agencies to ensure quality. Each product goes through hundreds of checks, in-process and post-production. Our outstanding Essential Oils are GCMS tested to deliver guaranteed purity. We offer various 100% Pure Essentials along with other popular, unique blends. We guarantee purity, potency, safety and innovation in everything we do.