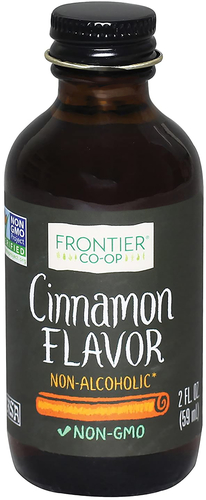 肉桂香精(不含酒精), 2 fl oz (59 mL) 酒瓶
Our Price:
MOP P 38.51
(15 折扣)
成分:
Sunflower Oil, Cinnamon Oil.
其他資訊:
One of the world's most favorite spices, cinnamon is used in both sweet and savory recipes - for cakes, cookies and pies, stewed fruits, puddings, breads, curries, sauces and vegetable dishes.
Disclaimer
These statements have not been evaluated by the FDA. These products are not intended to diagnose, treat, cure, or prevent any disease.